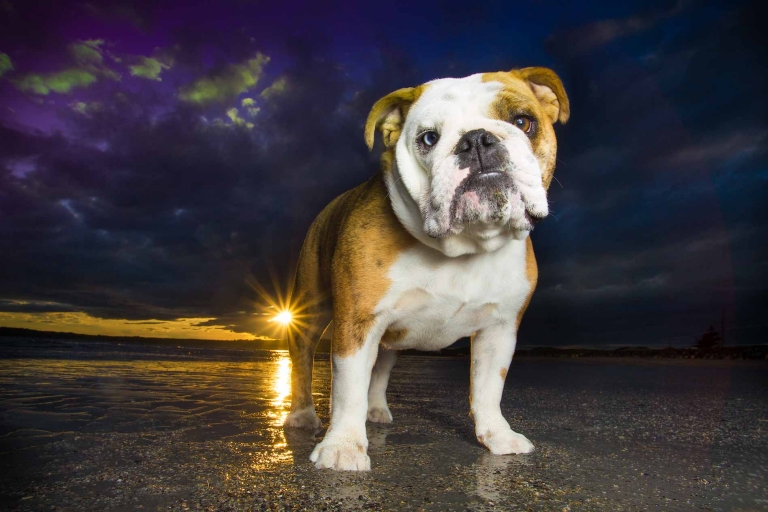 Whether you're planning an engagement session, or thinking about photos of your family or pets, the time of day when you venture out for your session has a big impact on the overall look of your photos. There are a few reasons why my favourite sessions take place during the "golden hour" near sunset.
You won't be sweating buckets during your summer session.
Summers on the east coast can be hot and humid, and most of us like to try to avoid looking especially red or shiny. Waiting until sunset to venture out for photos means that everyone will be more comfortable and relaxed. Besides the hotter temperatures, having the session when the sun high is the sky also makes it hard to avoid squinting.
The colours in the sky are their most vibrant just before and after the sun goes down.
Scheduling the session to include the sunset means that you'll get intense colour just before the sun sets, as well as softer pastels in the sky once the sun has fully dipped below the horizon. If you're lucky, a few clouds in the sky can make for really dramatic images.
It's less windy at night.
While some commercial photographers will bring industrial-sized fans for that wind-blown hair look, most people don't want it to be really windy during their session, so that long hair and loose clothing will be under control. It's generally less windy during the evening hours, so your photos won't look like they've been taken in the middle of a hurricane.

There aren't as many people out and about at night.
When going to a busy park or beach in the middle of the day, it might be challenging to get photos without a few people in the background. It's also nice not to have everyone staring at you while you're being photographed. Most public places aren't as busy at night, so hopefully you'll feel as if you have the whole place to yourselves, and can enjoy the experience without distractions.
The one case where I might recommend against scheduling a session for sunset is for family sessions with young children in the summer, when the sun often goes down a couple hours after bedtime for young children. This is one reason why fall sessions are very popular, as it's easy to capture the best light of day without keeping little ones up past their happy time. Besides that scenario, I will always encourage beginning the session late in the day to make sure you'll be able to have the best conditions that you can for the location you choose.