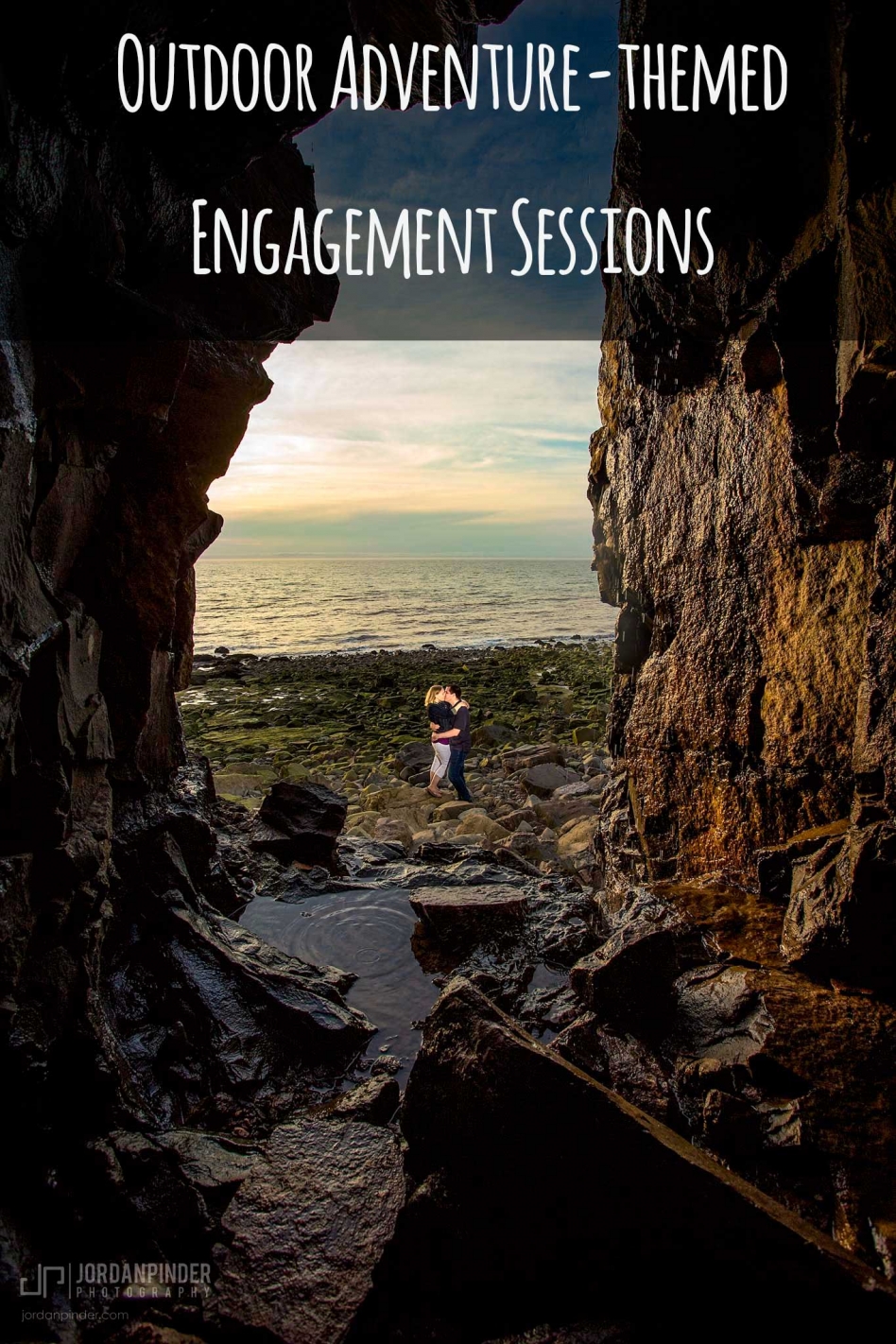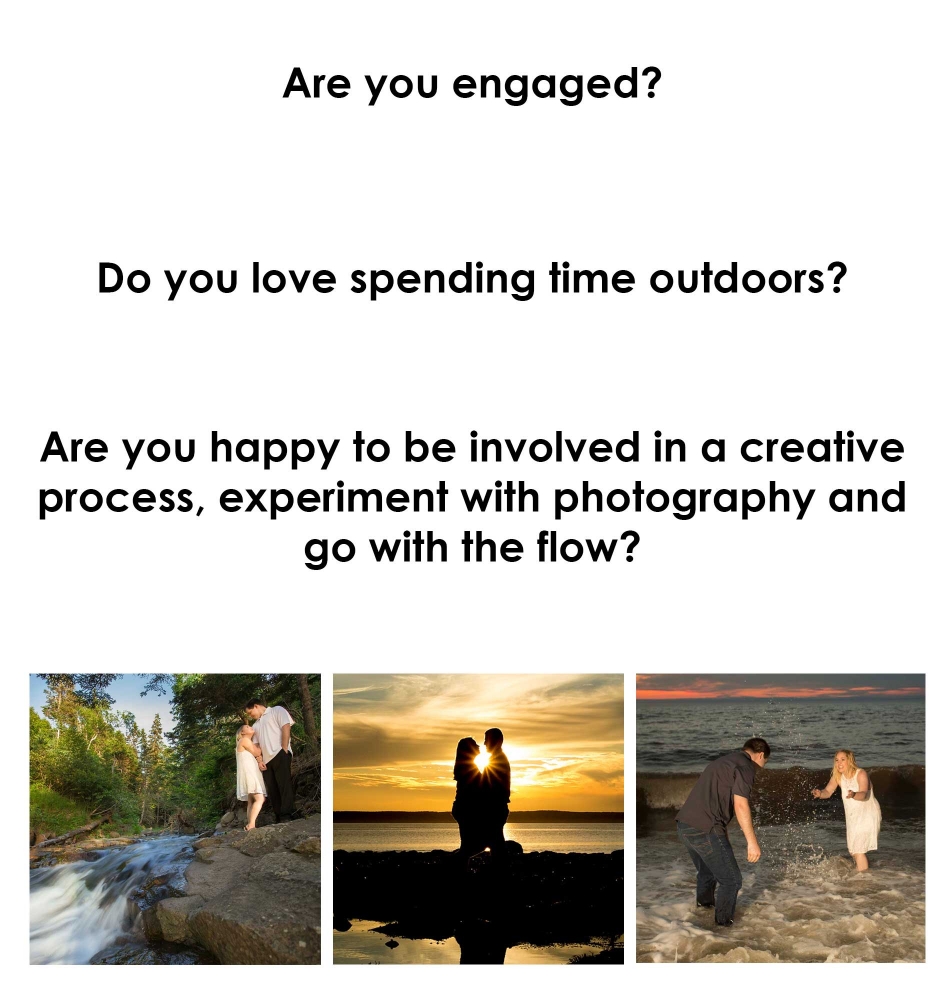 If this is you, I think we're going to be a great fit!
I'm looking for new couples who want some unique engagement photos and don't mind getting a bit dirty, sandy, wet, and a little adventurous.
The offer is good for only 5 couples who love getting outside and are happy to take life as it comes. The engagement sessions are totally free, and include one complimentary 11x14 mounted print of your choice, ready to hang in your home.
Why? I want to try out a few new locations, experiment with some different techniques and not have to worry about making it a "normal" engagement session.
If this sounds like you, fill out the contact form below, give me a few details and we'll in be touch soon.
Can't wait to hear from you!
Note: the form below may not appear correctly on all mobile devices. If you do not see a form appear below, you can access it at this link here.