While some styles of wedding photography are considered timeless, like a window-lit bridal portrait, others come and go. I've noticed a few emerging wedding photography trends over the past few years, and they are here to stay for 2018.
The "Day Before" Session 
Currently very popular in China, a session for the newlyweds-to-be on the day before their wedding is slowly gaining traction in North America. Couples typically dress up in formal attire, and venture to a unique location to create beautiful and meaningful pre-wedding portraits. These sessions are a hit because they help couples remember all of the excitement they felt for their upcoming wedding day. They get a chance to have some time alone and away from all the craziness that precedes a wedding. Investing in a pre-wedding session is also a smart idea for unpredictable climates such as our own. If the forecast is calling for torrential rain, a session the day before the wedding will make sure that you will have many photos outdoors together without worrying about getting to the reception on time.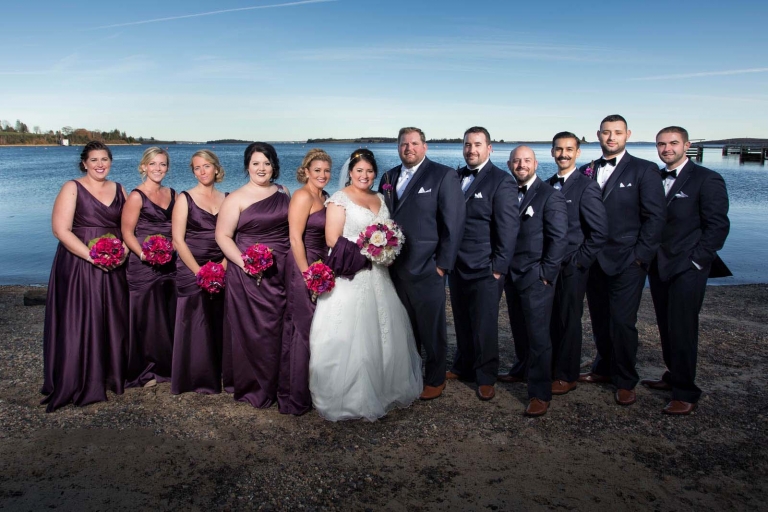 Unplugged Wedding Ceremonies
With nearly every guest having their own personal camera built into their cell phone, photos from wedding ceremonies often feature most guests waving their devices in the air from their seats. Phones, tablets and cameras can sometimes even get in the way of important photos from your ceremony, such as the processional and first kiss. Guests tend to be less "in the moment" and more distracted with getting a photo to post to their social media. Now most couples are making their ceremony "unplugged" by asking for guests to keep their phones in their purses and pockets. Guests will be able to relax and enjoy the ceremony. Unplugged ceremonies will certainly make your photos from the ceremony much more powerful.
Same Day Slideshow
It's always hard to wait for weeks after your wedding day to see your photos. Among new wedding photography trends is the same day slideshow. This is a slideshow of a select number of wedding photos (typically 40-60) from your wedding day. It is usually played on a continuous loop at a side table during your reception. This service typically requires two photographers: one to select, edit, and organize the images into a slideshow while dinner is being served, and the other to be snapping photos during the first part of the reception. It's always a popular conversation piece with guests when they're taking a break from dancing!

Return of the Wedding Album
Twenty years ago, wedding photos were delivered in the form of prints, which couples then would stick into an album. With the advent of digital photography, wedding photos are now often delivered in digital format on a CD or USB. Many couples are now choosing to invest in modern wedding albums, created with long-lasting photographic prints mounted to rigid, crease-resistant pages (you can see a video of one of these amazing albums here). These luxurious albums make it easy to always have your wedding photos within reach, and are a true family keepsake that will be treasured for generations.
I think some wedding photography trends are best left to fade into the past, but I'm a fan of these ones as they can all elevate your wedding photography experience. Wedding photographers generally love trying new things. If any of these trends captures your interest, don't hesitate to bring them up with your photographer!