One question I always get asked during my first meeting with my wedding photography clients is how much time we should plan for their photos. Running out of time, missing out on important photos, and arriving late to your reception are all things that can be avoided by planning properly. Here are a few tips for making sure you don't feel rushed during your wedding photography experience.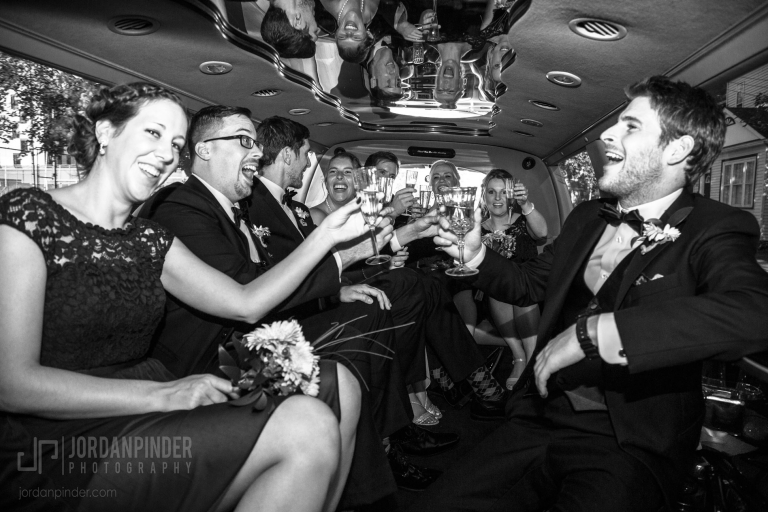 Prioritize Important Photos
Couples have different preferences on the types of photos they value the most. Some couples have said that photos of them with their families are the most important memory they want to preserve with their wedding photography. Others wanted the focus to be mainly on creating beautiful portraits of the two of them. I encourage communicating to your photographer the photos that mean the most to you. Your photographer will capture many images throughout the day, including images of you, your wedding party, friends and family, and other details of your wedding, but knowing what you value most will ensure that enough time is budgeted to those particular photos.
The Double-time Rule
Most weddings do end up running late for at least some part of the day. If you're bringing a large group to a specific location for photos after the ceremony, it only takes a bit of traffic or a single late guest to stall your photos. My rule for budgeting time for wedding photos is to plan for how much time you think it will take, and then double it. This way, if something unexpected does delay the proceedings of the day, you won't be running behind. The last thing you want is to feel rushed while you're being photographed. Even if it doesn't show in the photos, when you look back at them years later you'll still remember how you felt. If you don't run into any unexpected delays, you'll have extra time for more photos, or hanging out with your new spouse, or family and friends that you haven't seen in a long time.
Create a Timeline
One critical document that my wedding photography clients and I create a few weeks prior to their wedding is a detailed timeline. This lets us know where we need to be, and when we need to be there, for every second of the wedding day. It also lets us make sure that we've planned realistic time frames for transportation, organizing the wedding party, and taking photos. This way, everyone will have clear expectations for the time needed to capture the images that they desire.
Wedding photos are often the only keepsake that a couple will have to remember their wedding day. Setting realistic expectations and planning sufficient time to create the wedding photos that you love will make sure that you'll remember the most meaningful details of your wedding day for years to come. For a great way to communicate your photography preferences to your wedding photography, be sure to check out this blog post.