With wedding photography, there is only one chance to get it right. For engaged couples, discussing expectations with your photographer prior to the big day is key in making sure you enjoy every aspect of your wedding photography experience. One little bit of "homework" that I have been giving to my wedding clients is to create a mood board, to make it easy for them to share their preferences in style with me.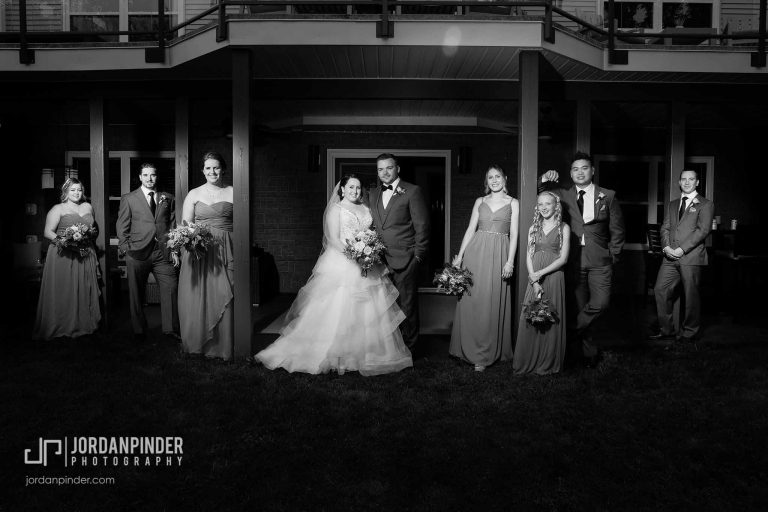 Mood Boards = Prepared Photographers and Thrilled Newlyweds
A mood board is a collection of some of your favourite engagement or wedding photography that you've found online. Pinterest is a free and popular site for creating a mood board. It's not the same as a "shot list"; it doesn't provide a list of images that you want exactly replicated. The goal of the mood board is to visually communicate the kinds of images that you desire with your engagement and wedding photos. Do you like close-up, light, airy, and candid photos, or bold and dramatically lit environmental portraits? Perhaps you prefer a variety of styles. By describing to your photographer why you like each image, they can get a pretty accurate idea of how you would like to be photographed during your engagement session or wedding day. For example, you may like one image for the pose, and another for the location or lighting.
I recommend finishing your mood board a few weeks before your engagement session or wedding day. This will give your photographer time to discuss your style with you. Mood boards can be fun to put together, and they make a huge difference in helping you to get the most out of your wedding photography experience.
For more information on our wedding photography services, including packages and pricing, head over to our wedding information page here.